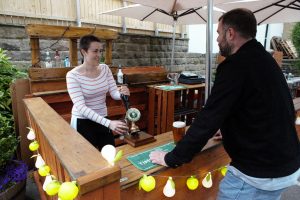 Here at the Vaults we are always looking to recruit enthusiastic and hard-working people to join our exceptional staff. Whether you would like to enter to a career in the service industry or are just looking for a fun part time job working with a friendly and driven team the Vaults can offer you fantastic opportunities.
If you are interested in joining our team please pop in to the pub or send an email with your CV and covering letter to: [email protected]
Apprenticeship Schemes at the Vaults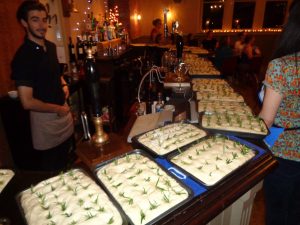 Additionally, we offer an extensive Apprenticeship Scheme in partnership with Remit Training. If you are interested in starting on the service industry career ladder this is a fantastic opportunity to learn, first hand, from staff who have worked in the industry for many years and have accumulated a vast wealth of experience. These roles can be based in the Kitchen or Front of House.
Sam Gulley, 'Working for the Ilkley Moor Vaults has been the most fun I have had in work, the staff and people you meet all make you feel welcome and teach you new and improved ways to do your job to the best of your ability. If I could give advice to a new apprentice it would be to throw yourself into the job, you will find you will learn more at a faster rate. Before I started I was fairly shy and wouldn't really speak, however now i have gained the confidence to speak in any situation.'
If you are interested in applying to be part of our Apprenticeship Scheme as Front of House or Kitchen Staff, please get in touch or pop into the pub to chat. You can also visit the Remit website for additional information: https://remit.co.uk/hospitality/